Dermatopathology Course in Pilsen 2016
26. května 2016, Pilsen, Czech Republic
www.patologie.cz/dermatopathology-2016
---

Topics
Melanocytic lesions, adnexal and epithelial tumors,
mesenchymal tumors, clinicopathological correlation
Date
May 26 - 29, 2016
Venue
Bioptical laboratory
Mikulasske sq 4 and 7
Pilsen, Czech Republic

The capacity has been filled up.
The course is fully booked.

kratochvilova@medima.cz
kazakov@medima.cz


+420 737 220 447
+420 737 220 405


Bioptical laboratory
Mikulasske sq 4, Pilsen, Czech Republic


Guido Massi
Rome, Italy

Dmitry Kazakov
Pilsen, Czech Republic

Michal Michal
Pilsen, Czech Republic

Helmut Kerl
Graz, Austria

Katrin Kerl
Zurich, Switzerland

Major lectures will be held on May 26, 27 and 28 in the main seminar room. The major lectures will include in depths discussions of cases, some of which will be screened and placed on a website before the seminar for registered participants to preview the cases.
On May 29, there will be 3 sessions at a 30-place multihead microscope, each lasting 3 hours.

Literature for Participants NEW
Announcement (docx)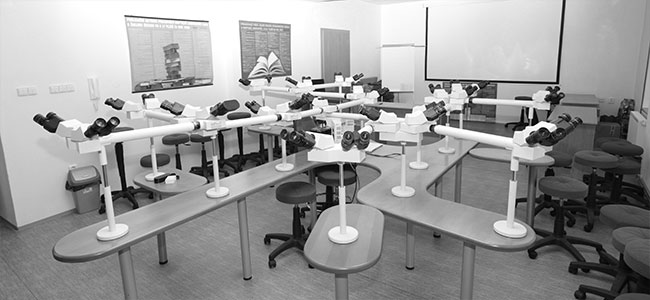 Multihead Room